Buy STACYC 12EDRIVE – Electric Motorcycle for Kids!
Want to see absolute hero worship and pure excitement in your child's eyes? Get them their own electric motorcycle. At Dallas Harley-Davidson we're pleased to announce we're offering the STACYC 12EDRIVE, an amazing cross between a regular bicycle and a dirt bike for kids. Here are the details: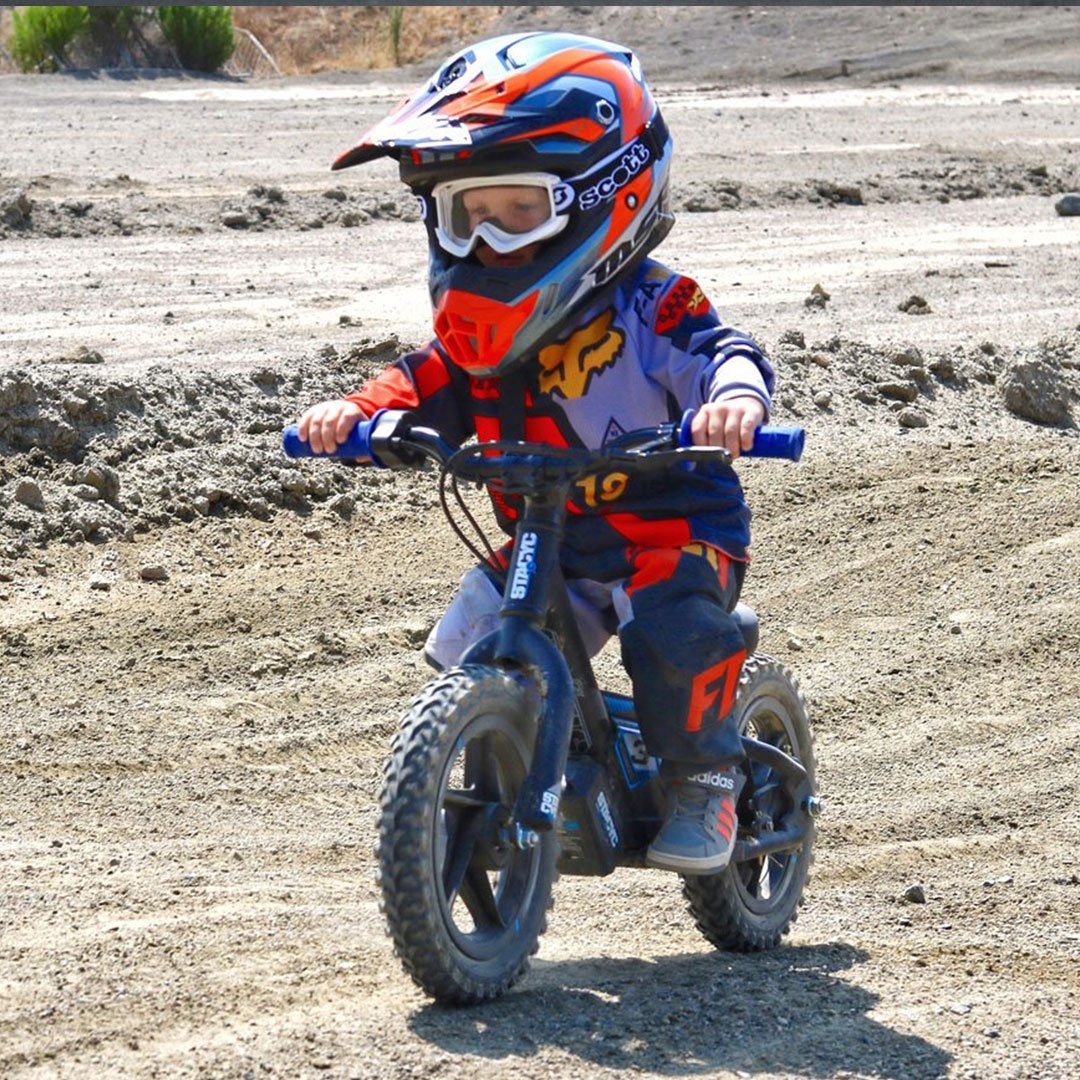 Who

can Ride STACYC 12EDRIVE?




The electric motorcycle for kids is designed for children under 75 pounds with a 14-20 inch inseam. The 13 inch seat is adjustable and the frame durable construction.
What

is the STACYC 12EDRIVE?


If you crossed a small BMX bicycle with an electric dirt bike, you'd get STACYC 12EDRIVE. It's just like a regular, tiny motorcycle and it comes with the following:

Aluminum TIG welded frame

12" composite wheels

Pneumatic tires

A BMX chain and freewheel

A steel, BMX-style fork

Thermal protection covered motor
When

Can Little Motorcycle Enthusiasts Learn to Ride?


The STACYC 12EDRIVE is for kids ages four to seven. No previous riding experience is required. As soon as your little one can sit on and walk the bike with their knees slightly bent, they're ready to take off. 



Where

Can You Buy STACYC 12EDRIVE?




We're making them available at Dallas Harley-Davidson in Garland. Contact us to reserve yours today.
Why

Is A Kids Electric Motorcycle Such a Great Idea?




There aren't many gifts you can give your child that will provide this much fun. They'll be the first kid on the block with a real motorcycle, but there's more to it than just play.


You know the freedom and enjoyment you get from your Harley. When they watch you ride, you see the longing in their eyes to experience that for themselves. 


One day when they grow up, you hope they'll inherit your love of the open road. At the same time, you want to protect them. The STACYC 12EDRIVE electric motorcycle for kids lets them learn some of the skills that will make them a good motorcycle rider later on while they're safe and having a blast today.
How

Can Parents Teach Kids to Ride STACYC 12EDRIVE?




It has multiple stages, so parents can start with learners in non-powered mode, then unlock speed levels as riders develop balance and maneuvering skills.